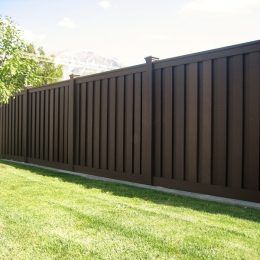 The Fence Committee was ratified by the Deerfield Village Community Association ("DVCA")  (Board of Directors) on September 24, 2018 and has operated in a manner consistent with its Charter.
This Committee was purposed to discover and review all known aspects regarding legal, financial and physical issues associated with the HOA replacing & maintaining the Deerfield Village perimeter fence. 
Community Townhall on January 27th, 2021 at 7PM to discuss fence next steps, for agenda and details click on Townhall information.
Special Meeting of the Members on February 17th, 2021 at 7PM. Vote for a special assessment of $85 to move forward with the fence. 
Special Meeting Information Project Capital costs is $1,163,000 and maintenance and insurance will be just under $10K per year.  
Construction update –

Updated on 5/03/22
Clay road Fencing – 100% Complete

Barker Cypress Fencing – In Progress 95% complete.

   

(Pipeline & South Spellbrook remain)

Keith Harrow Fencing – 100% complete.
Windsong Fencing – 20% complete –

Two crews are working – Crew 1 starting at Radworthy and Crew 2 starting at Oakworth to Oak Hampton.
NOTE – Pipeline fencing area on Barker Cypress will be done last, due to WHCRWA construction.
Current Spend with ETF as of 3/30/2022 – $699,812.45K
Documents and presentation Links
Perimeter home owner easement agreement progress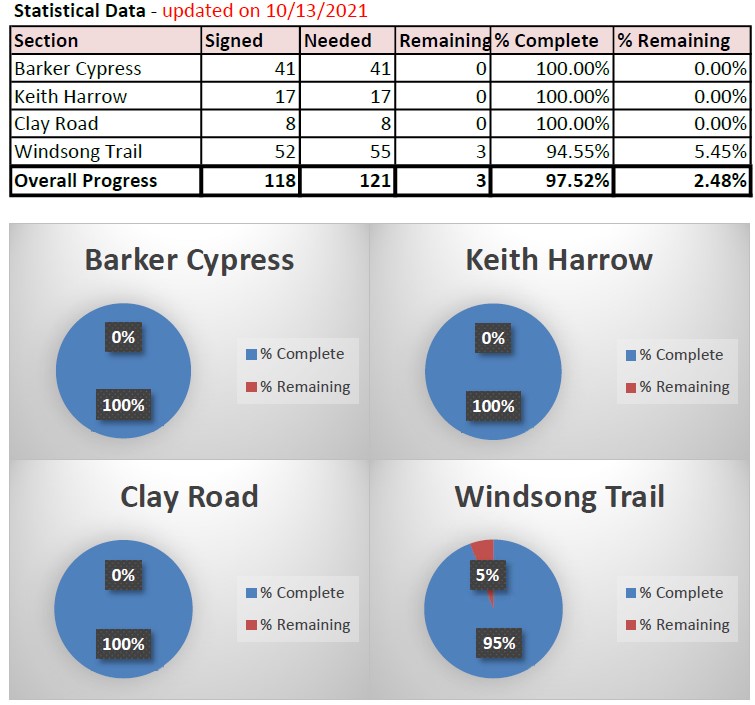 To submit questions for the Fence Committee, please complete/submit the form below: